Transaction monitoring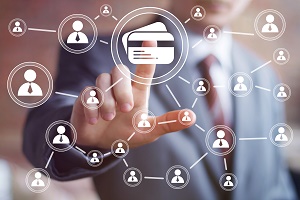 A transaction monitoring system identifies higher-risk transactions (art. 20 para. 2 AMLO-FINMA). Statisticians give such tasks the respectful label of 'ill-posed problems', as they cannot always be conclusively solved. Statisticians love solving these problems. They frequently begin by trying the indicator method, which identifies indicators of risk. The more indicators that are identified, the more likely it is that the transaction is high-risk. Machine learning is used to calculate how to combine and weight indicators.
Monitoring of crypto transactions
The basic method used does not significantly differ between traditional and crypto transactions. Both seek to solve the same fundamental problems:
What information is available for calculating indicator values?
Which indicators correlate with risk?
Are the indicators dependent on each other, making a simple combination difficult?
Which machine learning method is most appropriate?
Is there sufficient training data to allow the chosen learning method to optimize the risk calculation and reduce errors to an acceptable level?