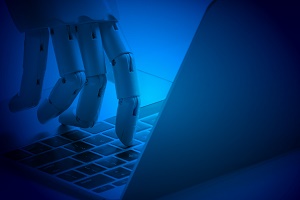 Conversational digital assistants
Assistance systems exist in a variety of forms. The simplest passive systems are limited to recommendations and warnings, which people can either heed or ignore. Digital assistants that carry out conversations are more complex. The easiest ones to develop are digital assistants that control the conversation – yet these assistants are anything but trivial. The assistant asks questions and the person answers them. This makes it possible to formulate questions that based on previous answers. More sophisticated assistants bring users out of an "anomalous state of knowledge" (ASK).
Resultate
The ASK hypothesis was developed in the early 1980s when studies were conducted on the relationship between a user's information need and queries submitted to search engines. That might seem like a long time ago, but it's still relevant today. Lawyers look for federal court rulings; compliance officers look for information about potential clients. Very few of them are likely aware that as part of such a search process, they develop their information need in order to find their way out of an ASK. Digital assistants that support this process are still in their infancy. Initial steps in this direction are being documented by SCAI.
Links:
[1] Belkin, N.J. "Anomalous states of knowledge as a basis for information retrieval" (PDF). The Canadian Journal of Information Science, 5, 1980, pages 133-143.
[2] Search-Oriented Conversational AI (SCAI) Workshops