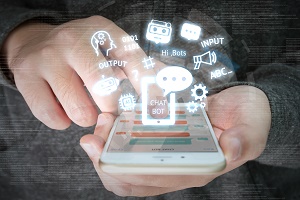 Chatbot Studie von PWC
Chatbot technology will fundamentally alter interactions between customers and partners. That's what PWC and the University of St. Gallen predict [1]. Chatbots are computer programs that hold conversations with humans via speech or text. The study aimed to discover how the Swiss market would react to these new human-machine interfaces.
One of the study's key conclusions was that chatbots are user-oriented and cannot simply be transferred from one business area to another. Another similarly evident conclusion is that back-end systems need to be fully integrated. Finally, the study points to the importance of a long-term strategy. A chatbot needs to be maintained and continually improved over an extended period of time.