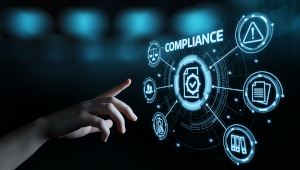 The opportunities and risks of rules
The risks associated with unclear rules are well-known in the legal field. There are various ways of interpreting them, and opportunities for lucrative briefs. This article, however, discusses automated rules. Some blockchains, such as Ethereum, offer the option of carrying out transactions automatically according to predefined rules.
Resultate
In compliance, work processes are taught and implemented on the basis of a compliance policy. Numerous steps are carried out according to If/Then rules. There are certain challenges associated with the digitalization of such processes:
Data quality: Rules are not applicable due to bad data. Or worse still, rules are misapplied.
Quality control: The review of automatically generated information is significantly more demanding than with manual processes.
Complexity of the rules: After the set of rules has reached a certain size, contradictory rules can easily arise.
Turing's halting problem: Rules that are implemented automatically can go off course. This can't be predicted in advance. Alan Turing proved that the halting problem is unsolvable. With the Ethereum blockchain, transactions that have gone off course are halted when the fuel provided has been used up.