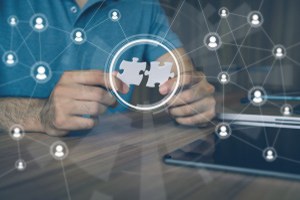 Name Matching & Revision (Part 4)
Our last post discussed how to minimize false negatives to reduce risk and false positives to conserve resources. Yield refers to the percentage of high-risk customer relationships that are discovered through name matching. Ideally, this figure is 100%. As explained previously, however, this is not realistic. Precision refers to the percentage of matches that are truly high-risk. Here, too, the ideal figure is 100%, but this is not achieved in reality. This fourth part discusses practical ways to manage yield and precision.
Managing yield and precision
Onboarding is generally a one-time occurrence. So, in order to minimize risk, more work is often put in at this stage. In other words, the focus during the onboarding phase is on yield.
Periodic checks must be carried out more frequently due to sanction regulations requiring immediate reporting. Such checking consumes more resources, resulting in a greater focus on precision. The greater the level of precision, the lower the number of false positives.
The eCPM system from Eurospider uses a "Very Similar" setting to achieve good precision. The "Less Similar" setting achieves good yield. Depending on the quality of the customer data and the risk profile of the financial intermediary, the "Similar" setting may be more useful depending on the particular case.