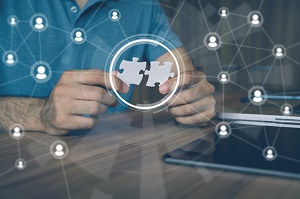 Name Matching & Revision (Part 1)
Also this year in connection with the Name Matching numerous questions were asked by auditors. Next year it won't be different, which is why we start with a series of Know How articles about Name Matching. In this first article we will characterize the problem of Name Matching.
Ill-posed problems
Here is the most important thing about the problem of name matching:
Name Matching is a so-called "ill-posed problem". These are problems that do not have a single solution and do not adapt constantly (without jumps) to changing conditions. Read more: Well-posed problems
multidimensional problems
Name Matching is multidimensional. Whether two names are variants of the same name depends on different aspects. The most important aspects are the correspondence of individual name components (e.g. Markus and Marcus), assignability of the name components (e.g. names with two or three name components) and phonetic aspects. Read more: Phonetic name search
You can't have your cake and eat it (too)
With name matching, you can't have your cake and eat it too. If you want to consider many name variants, you have to accept many wrong ones. If you don't want too many wrong variants, you risk missing the right ones. Read more: Balanced Name Matching.